drive the senses
---
It has always been said that meditation is fantastic in your mission to reduce stress. It is told that meditation can reduce aging, help you appreciate life more, make you and those around you happier, improve the functioning of the brain and too help with getting a good night's sleep. Well I have found another means, which will most definitely produce the same results. The Bentley Mulsanne Speed, the perfect medicine for stress relief.
When I took the Mulsanne, I could feel the blood pressure dropping. You place yourself into such sumptuous diamond quilted leather seats and sink into a world of emotional and times past peace. The cabin is tranquil, quiet with hardly an outside noise to be heard. It would not surprise me that the staffs that are crafting the interiors of the Mulsanne also meditate, thus giving this effect.
In most cases I will not just turn the key or press the button and drive off. I will sit and absorb my surroundings. Bentley is steeped in traditional car making since 1919, with but one solid passion, to strive for the best in luxury and performance. Sitting in the Mulsanne you can sense the nostalgia oozing out from any gap it can find. Wooden veneer dashboard with its almost 3d effect as you stare into the grain, dials and switches all have the effect of drawing you back in time. No matter which seat you place yourself in; you will enjoy the same emotions.
Running your hands across the soft but firmly applied leather opens the senses to the quality. Switches and buttons all have a solid precise and very purposeful movement to them. Dials have that vintage timepiece look to them and the speedometer has Bentley's trade mark reversed configuration. Every panel has a special feature to it and every panel is a reason to drift into another world.
Ok we have soaked in some of that ambiance; it's time to feel the car in motion. Join me in this masterpiece time capsule and let's grace the roads. The Mulsanne Speed is at the highest end of Bentley's performance department. Small chrome features adorn the outside to give subtle but distinctive notes that this is a performance car. Key in pocket and push the button. The dials move but from the car hardly a twitch. Much like a sound proofed room, hardly a noise to be heard. Though as a treat just give it a rev. When the exhaust sounds up you can hear some of that performance tone.
For many people the Mulsanne will be bought to be able to jump in relax and get to that business meeting or work place, while the driver does all the parking. On the other hand many will understand that the Mulsanne is a driver's car as much as it is a passenger one and will have purchased to enjoy the performance themselves. No driver needed here. The drive of the car is absolutely amazing. Already having turned back the clock in time you drive relaxed and progressively. The Mulsanne is a large car and a heavy one too, however Bentley has it driving like a cheetah so dynamic and agile, with such a wonderful feeling of presence. Holes and imperfections in the roads just melt into the suspension, ensuring that nothing will spill that champagne your passenger is sipping. Cruising on a magic carpet and encapsulated in a this time machine of luxury.
Placing a 6 ¾ litre engine, tuning it as if tuning was a fine art and coupling it with an 8 speed double-clutch gearbox, Bentley have produced one remarkable luxury performance car. With 530hp to hand you could happily pull the city along with you. Claimed to be the fastest luxury saloon in the world but who cares. The Mulsanne speed is all about feel and emotion, whether that is as a passenger taking in the serene ambiance of the car or enjoying the performance from the driver's seat.
Overall this is a car to suit a busy lifestyle in the most relaxed way possible. Limitless power paired with superb luxury and put together for the serious driver.
Article Written by: James Hutchinson
Photography: James Hutchinson
For Bentley Motors Middle East
click here
.
---
Powered by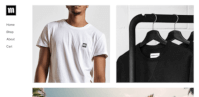 Create your own unique website with customizable templates.