I received a text message early one morning from the owner of one of the biggest Ferrari race teams inviting me to race with them in Abu Dhabi with some racer called Jorge Lorenzo. I simply said, "Should I know the name Lorenzo? I'm new to racing."

Well I was certainly informed my new teammate was a big deal. I guess I didn't fully understand the impact of this statement until walking with him to the drivers briefing. We were causally talking about the road cars we owned and so many people wanted to take "selfies" with him and were asking for autographs. This is definitely not normal, I thought.

I was excited to meet up with the amazing team from Kessel racing at the track. It is now my 3rd race in 6 months with them. The amount of dedication and passion each and every team member puts in over the weekend is very humbling. They do such great work on and off the track and always have a smile on their faces and more than happy to help.

The start of the race weekend is somewhat less busy but there is still a lot to go through. After saying hello to the team, it's now an important time to meet my fellow team mates and get to know them before we start racing. It's great to find out their level of experience and work together to form a plan for the weekend, seating positions, etc.

We are very lucky to be driving a brand new 2014 Kessel Racing Ferrari 458 GT3 and it looks amazing dressed up in matte black with orange highlights. The only real difference in this updated model over the previous version is the differing locations for some switches to make it easier. Inside the cabin it's all business with very little luxuries or comfort features, however we are lucky to have an aircon unit which is very effective.
​We also take this opportunity to do individual seat pours; this means each driver has a fully moulded seat to suit their spine and specific seating position. This helps with driver changes and creates a lot more comfortable conditions in the car, which in turns increases performance as potential fatigue sets in.
The weekend starts with night practice Thursday night. It's been decided that I will be the first driver to take to the track in the brand new Ferrari and get a handle on the car and also to "bed" in the new brake discs and pads. I only do 5 laps and the car feels great. My times won't be the fastest of the weekend as we need to gradually build up temp into the brakes and ensure they will be perfect for the race.

We all get some time behind the wheel and work through some basic procedures which will be used in the race. Being familiar with the dash and our fuel readout will be second nature by the time we race. We constantly update our engineer Pietro with data and make calculations working from the end of the race to our current point in time. This way of constantly updating strategy is the only way for success in endurance motorsport.

Working for the first time with teammates Jorge Lorenzo, Marco Zanuttini, and Jacques Duyver is a real privilege. They are all great to get along with and easygoing. It's Jorge's first race in the Ferrari so I share as much knowledge for racing and the car as possible. Having a multiple world championship background in motorcycles proves to be a great grounding for racing sports cars. He is very quick and keen to learn as much as possible being new to racing cars, the only nerves are about overheating in the car. Lucky we have a great air conditioning system for that!

Friday turns out to be a very busy day for each team member. We have over 2 hours of practice and then each driver gets a chance to put down a qualifying time. The car feels great and I let my teammates get some more laps to feel comfortable. We make some setup changes in the final practice session, but unfortunately, it's not optimally suitable for this track so we readjust and get ready for an afternoon of qualifying.

There is always a lot of anticipation and nervousness as we begin qualifying. The Ferrari looks amazing on track and is fast. I get behind the wheel for my qualifying session and feel at home; the car setup is great and the track temperature is starting to cool off which will create good times.
My times are getting faster and faster and the team is happy. We all put down some quick times to ensure the car in a good position on the grid for the race. Our nearest competitors in our category prove unable to match our qualifying pace.
Race day dawns and we wake up to a glorious day overlooking one of the most spectacular racetracks anywhere in the world. It's time for a quick breakfast and to gather with the team on track. Things move quickly and efficiently in the Kessel Racing garage. We ready the car and Jorge gets himself sorted to drive the car to the grid for the start.
Jorge Lorenzo is quite the professional and having the very experienced Kessel Racing team, everyone is set for a good race. I give some last minute advice to Jorge about how to warm up the tyres on his formation lap and some pointers for race start. It may come as a surprise to the readers, but there are so many aspects to learn in motorsport, not just simply attempting to drive fast.
The sight of a full grid of cars approaching is unbelievable, and then the lights go out and we are RACING! Jorge makes a great start and is about to learn a lot in a very short time. He will find his pace and how quick the other drivers around him are. Also dealing with the tyres degrading and fuel load over a stint and how this affects the handling of the car.
I watch as the car enters pit lane; I stay behind the designated line and the Ferrari approaches and stops inch-perfect on the mark. The current driver exits, takes his seat insert, and enters the garage. With the rules here, I wait until the refuelling stops and run to the car. Our fantastic driver's assistant positions my personalized seat insert and I do the Ferrari YOGA to gain entry to my office.
We quickly and efficiently buckle up the 6-point harness, insert radio and drink cables, adjust traction control settings and driver ID. I agonizingly wait for our mandatory timed pit stop and then our Engineer Pietro counts down over the radio from 5,4,3,2,1 GO! I let out the clutch and increase the revs to exit the pit. The tyres are cold, green and offer very little grip as I spin the wheels exiting and accelerating up to 60 km/hr on our pit lane limiter. I quickly focus on the task at hand and locate all my braking markers and turn in references. After 1 ½ laps I'm satisfied with tyre temp and go for it; after 3 laps I'm satisfied to be able to utilize all of the kerbing around the track. If the tyres are used on the kerbing while not up to temperature, they can be damaged and will be a long stint at the wheel especially if it results in a puncture.
Unfortunately, 30 minutes into my stint I'm unable to select any gears. The dash displays 2nd gear but I'm stuck in neutral and not going anywhere. I try multiple times to reset the car and hope to get going again but nothing. I radio the team and inform them of our situation.
I have to say how professional the team at Kessel Racing are. As soon as the car arrived they went to work and accurately diagnosed the problem; unfortunately the time in the pits would cost us positions on track. Nevertheless, the team were like lightning attacking the car with their tools and removing the broken gearbox and replacing it with a new one. They knew we could save time by not working on the clutch after finishing the gearbox. We were now very close so I jumped back in ready for the call. The team were done and we were back on track in record time.
I re-entered the track and pushed hard to make up for our lost time. I drove the rest of the stint like every lap was a qualifier. I have to say the build-up, grid walk, and start for the second half of the race is just as exciting as the first; maybe even more so as we are under lights and we are edging closer to the finish. Jorge Lorenzo will start the race again and he is keen to get back in and continue learning. He has a great start and is determined to make up for our lost time in the pits. His laps are quick and consistent and that is exactly what is needed for endurance racing…..consistency!
Lorenzo is quite surprised when he exits the car as he has really felt the full wrath of high cabin temperatures. This is a foreign experience for him and many other contributors are adding to him working harder than needed at the wheel. Some common things we forget to do when behind the wheel is RELAX, breath on the long straights, loosen our grip on the wheel and adjust our bodies to help aid circulation.
My fellow drivers, Marco and Jacques, are also doing a sensational job behind the wheel. They're very quick and consistent and this makes me very eager to get behind the wheel again. Every pit stop and driver change, the Kessel Racing team perform with absolute precession and efficiency. It is like being at the opera and watching one amazing show; it's quite mind blowing to see how much effort it takes by so many people to keep one car on track. The entire team always have a smile and display so much passion. This is evident after each perfect pit stop where everyone high fives one another for a job well done. What an unbelievable environment and team atmosphere to be part of!
With my last stint behind the wheel completed I radio to the team I have entered pit lane. I activate the pit speed limiter, loosen my belts, adjust the seat for the next driver, reset the fuel sensor, unplug my helmet drinks connection, unplug my radio and look for our pit box. I am pinpoint perfect on our reference markers and fuel is immediately added to the car. I exit the car, take out my seat insert and proceed to enter the garage and watch the last parts of the pit stop. As the car heads out once again I join in the customary high fives with the team, they have done yet again a stellar job. Unfortunately, 40 minutes prior to the end of the race we get some bad news. Lorenzo has crashed the car.
The first concern: Is Jorge ok? We understand he is fine apart from a sore ankle. Our heads sink and we are all disappointed about not finishing the race after having come so far, however our disappointment soon turns to jubilation as we discover that although the car is damaged we have sufficient laps in hand and we can't be caught by our nearest rivals. So we have managed to, against the odds, to win our class at the Gulf 12 hours.
Climbing to the top step of the podium is always a special feeling and experience. To be up there representing our team members from LTR - Kessel Racing our support network, friends, families, sponsors, and fans is most humbling. It's a massive effort by so many people and we celebrate in style on behalf of each and every very important person.
I have thoroughly enjoyed sharing an inside knowledge to my time on track, behind the wheel of the Kessel Racing Ferrari 458 in Abu Dhabi. I can't wait to share some more action firsthand with you from the race track very soon.
Article Written by: Liam Talbot
Photography: Courtesy of TPR Media
Click Here
LTR Racing:
Click Here
Powered by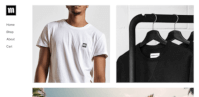 Create your own unique website with customizable templates.