Shop Luxury
---
Somewhere new for buying or selling that item of luxury. Whether a Car, Yacht, jewelry or even the house. Classic or modern, you will find some of the worlds finest examples shared for sale here.
---
Want to advertise your luxury item, maybe its your classic car, fine timepeice or you would like to upgrade to that slightly larger yacht, then you are in the right place. ChronEVO allows you to expose your pride and joy to the world, increasing it's chance of sale.

To advertise here is simple. Send a enquiry using the form opposite, you will then receive an email from ChronEVO with further details and Paypal invoicing. Prepare the spec and details of the item in word format, take some hi res photographs and send. Please note that editing may be needed. Once payment has been received, your pride and joy luxury item will be advertised.

The cost for personal advertising:

Small advert requires six images at a size of 500 x 375 minimum and the specification/details of the item. State the price (if not it will be stated as POA) = USD 5 per week, USD 2 for every week over three weeks, as per each request.
Full screen advert requires up to 12 hi res images a minimum size of 1000 x 650 and the specification/details of the item. With this you can place a bio of the item that may be edited. Note the price (if not it will be stated as POA) = USD 20 per week, USD 12 for every week over three weeks, as per each request. Further weeks to be declared prior to initial period for clarification of payment.

Dealerships Advertising. Dealerships require to fill out the contact form.

​

It is preferred to have photographs taken from an SLR camera. This allows for clarity, adjustment if needed and in keeping up the quality of the advertisement and website appearance.
To increase the chances of exposure. Your advertisements can be shared across the social media also. That media will be Facebook, Twitter and LinkedIn, once for each week of showing on all three media. For this service please add 2 dollars per week to the above pricing you have chosen. Also to note you have the option to earn a discount if entered into the JHPhotoart new and used car presentation service
for private and dealership.
Service details available
here.
If you are a dealership please note company name in the comments.
Powered by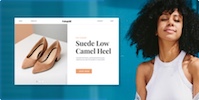 Create your own unique website with customizable templates.